Hello , I have decided to start an online chronicle of my sewing projects as I attempt to recreate vintage styles with fabric and my herd of new & old sewing machines . You will see the what pattern I use , as well as what I do right and wrong along the way , and also how absolutely horrid I am at following any type of instruction . Sew here we go !
I will start with the above photo , a dress I made for a silent film screening fundraiser at
the Mission Inn , Riverside CA.
.
The dress was inspired by my favorite film star
Marrie Dressler
, who made all her own fashions , both onscreen & off . She was an amazing woman that embraced her size , age & personality , to become the biggest boxoffice earner of her day . Her crazy expressions , way of working her not-so-tiny self around the screen & genuine warmth & humor made her a bigger draw than any of the glamorous starlettes that shared the screen .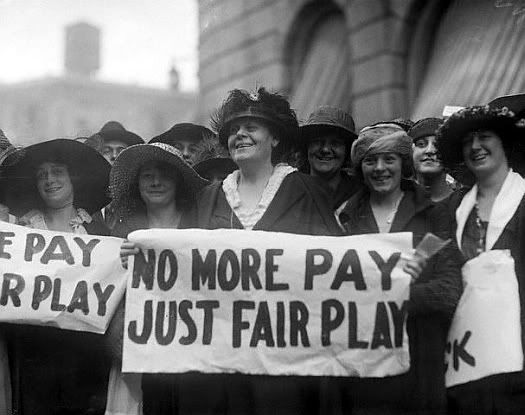 She was also an advocate for the rights & wages of all performers , leading to her being blacklisted & nearly ruined , but she never backed down & held her ground speaking up for the rights of other less known actors & dancers .
Anyways , about the dress ...
I used this pattern that I have had forever and never even cut out . It reminded me of Marrie & her style : ) I cut it in view B , it is a reversable dress with no proper front or back , and has a more fitted slipdress worn under it .
I cut the underdress from a great vintage old stock fabric , a cotton/rayon shantung/antique satin with the most wonderful hand , almost liquid . What I did differently ( here comes that directions issue of mine ) was - use a dotted net overlay on the upper part of the slip , ruched at the neckline for a more vintage feel , and self lined instead of bias bound at neck & armhole edges . I did this since it is meant to show and it seemed like a good idea rather than following pattern construction methods ( get used to this from me )
and of course it is always more fun to sew vintage style clothes on a vintage sewing machine !
Great ! It fits well , and hangs beautifully , BUT that
color
! No good on my skintone , so into a quick dye bath of dark green . This resulted in a nice cross woven color effect of rosey beige with pearl green .
Now for the overdress , I did some more creative cutting here , I pieced the skirt front to use the border print to best advantage . I also cut the criss cross bodice front on the printed border to get the most out of the fabric design . Then I added a flange to the sleeve edge of the dotted net for a little vintage flair .
You can see the no longer rosey pink underdress showing , and a vintage style fabric flower with some knotted silk ribbon loops finish it all off perfectly ... well almost .
oh NO - the overdress is cut loose , I mean WOW , really loose . It would fit Marrie herself !
Sew ... I flipped it inside out & took a good amount off each side seam , from cuff to hem .
and there we have it ! a $5 cloche I found on clearance at Target , trimmed with a vintage taupe millinery spray & some wide silk ribbon i had on hand .
some vintage Peter Fox Edwardian style shoes & off we went !